Conversion of the Teves West site
A 2005 rental agreement between KEG Konversionsentwicklungsgesellschaft mbH and the City of Frankfurt meant that the Teves site in the west of Gallus, commercial wasteland that had been lying disused for years, was secured for the "Social City Gallus" for a period of 25 years. Following repair and modernization, the empty workshop and canteen buildings today constitute a district center that is used primarily for education, activities, culture and sport.
Work on Building 277 commenced in 2005-6, which is now home to a training room and three artist's studios.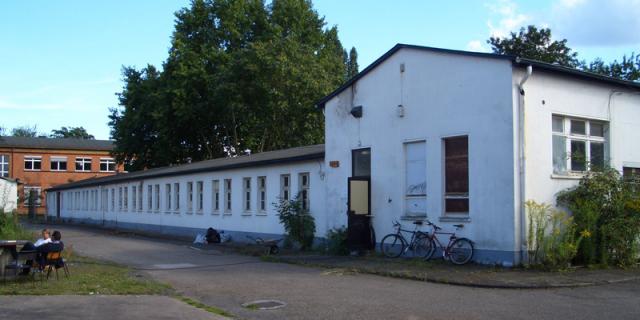 In summer 2008, the Turkish Günes Theater, complete with rehearsal stage, and the FaPrik gGmbH project "training kitchen with café-restaurant – Startorante" offering ten training places for the hospitality industry were established in the former canteen building.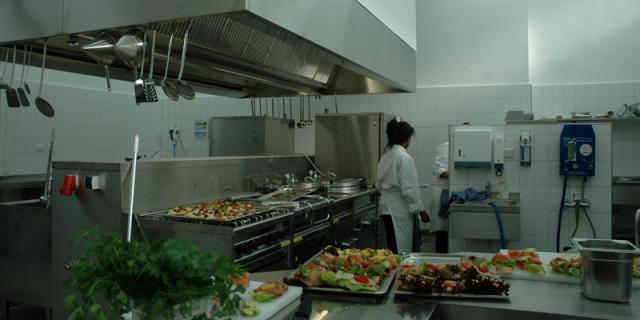 In 2009 the IB Technology Center and the Girls and Women Advice Center moved into the southern wing of the adjoining premises, while the northern wing was occupied by the "Boxcamp" project run by "Sportjugend Frankfurt". The construction of a new pedestrian path between Rebstöcker Strasse and Ehinger Strasse extending to the Friedrich Ebert estate now links the site with its residential neighborhoods.
In line with the basic interpretation of the "Social City" program run by the federal and state governments, the "Teves West" project has several objectives. Social and cultural activities were intended to impact on the entire district. Appropriate qualification measures and employment projects are available with a view to buttressing the local economy. These are aimed above all at young people in the southern Gallus.
Ultimately, the creative conversion of this former commercial site not only succeeded in linking up and stabilizing the Gallus district and the Friedrich Ebert residential estate in term of urban development. The services provided by the sociocultural Teves Center will help the new residents in the future "Kleyerquartier" get settled and feel at home in the mature Gallus district.