Participation by citizens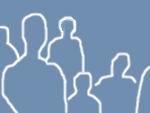 We're always eager to hear your opinion, suggestions, and criticism. Please tell us what's on your mind. There are various ways you can contact us, air your ideas, or participate actively in the planning process:
General contact channels
For general communications and enquiries simply make use of the

contact form.

The City Planning Dept. is subdivided into various sections with specific areas of responsibility. The staff members in charge of the individual areas are to be found

here in this list.

If you have questions on a specific theme or project presented on our Website then you can contact the focal point stated on the page either direct by email or by phone.
Procedures for participating in the planning process
One precondition for key processes relating to urban planning being successful is that the citizens are informed in detail and the general public actively included in them. Alongside the statutory procedures for participation, we rely on a tried-and-tested range of opportunities for inclusion, from lectures followed by public discussions, via conferences in districts and citizens surveys through to workshops and planning seminars.
These services are rounded out with tools for active participation via the Internet. Our Web pages offer you the chance to study the planning documents for publicly presented construction planning proposals online and then key in what you think of them. For more details on this click here.
Likewise, we aspire to use the Internet increasingly to enter into dialog with civil society. The instruments include in particular the online surveys we conduct on specially selected themes.
Simply click the News button to find out at a glance all about the current methods in which you can take part in the planning process, for example the details on public presentation of construction planning proposals, exhibitions, events or surveys.

We look forward to lots of people taking part.