2030 Frankfurt/Main
Integrated Urban Development Approach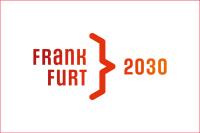 Frankfurt's prosperous economy, the dynamic growth and structural changes in its population, not to forget the issues of climate protection and climate change are just some of the challenges destined to affect urban development in Frankfurt/Main in the future.
With its application for the EU's European Green Capital Award and its ongoing commitment to the Frankfurt Green City scheme, the City of Frankfurt/Main has publically stated its intention to fully embrace the future mandate of sustainable urban development.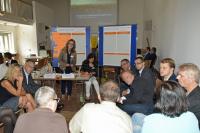 Ensuring this demand is met calls for an analysis of Frankfurt's strengths and the challenges the city is currently facing. Vitally, this approach brings together experts from different departments to debate a wide range of topics in an effort to formulate medium-term goals and strategies for the city's spatio-functional advancement and to define model projects and outline key spatial policy orientations.
The modules developed to date for Frankfurt/Main as a whole were devised solely for specific sectors, e.g., residential development zones, advancing the city's greenbelt, promoting climate protection, making space available for care and educational facilities, ensuring sustainable mobility and meeting future spatial demands of industry and commerce. However, these sectors now run the risk of competing with one another and of giving rise to diametrically opposed approaches that are difficult to reconcile. An Integrated Urban Development Approach can remedy the problem as it illustrates these conflicting aims and seeks possible solutions for them.
Bearing this in mind, the Municipal Council passed a resolution (sect. 4542) on May 22, 2014 in which it commissioned the municipal authorities to draw up said Integrated Urban Development Approach for Frankfurt/Main.
More Information: www.frankfurtdeinestadt.de.