Frankfurt Green City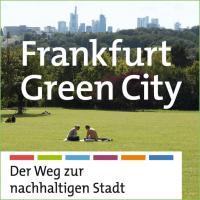 Sustainable urban development is a task that all the world's regions and major cities will face in the future. However, what does that actually mean for Frankfurt/Main? How can we make Frankfurt a prospering, environmentally and socially responsible city today? How can its citizens balance their economic and social, the ecological and cultural needs in the future?
Sustainable urban development promotes a balance between economic, ecological, social and cultural needs that is not at the expense of third parties or future generations. The "Green City" Frankfurt is intended to provide a habitat for mankind and nature, exploiting the opportunities for environmentally sustainable economic activity and offering support to all those who, amidst the upheavals in economic and social conditions, would get left behind. It is meant to be a vibrant public space, which fosters encounters. Becoming a green city requires the collective knowledge and creative potential of the city authorities, citizens, and companies. It is cultivated in a broad-based social discourse.
Detailed information is available at Frankfurt Green City.