Securing commercial zones "Im Fuchsloch"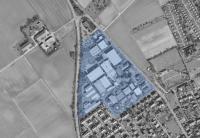 District: Nieder-Erlenbach

Size of estate: approx. 7.4 hectares

Project management:
Gunther Stoll
Tel.: +49 (0)69 212 74120
Fax: +49 (0)69 212 30761
Email:gunther.stoll@stadt-frankfurt.de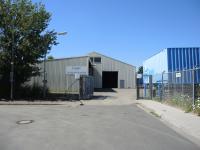 The " Im Fuchsloch" commercial estate was founded in the 1970s and is located on the northwestern edge of the district of Nieder-Erlenbach. Through to the mid-1990s, the estate was used in large part primarily by commercial premises. At the end of the 1990s a trend emerged for large-area retail outlets to occupy most of the land.

Today, the commercial premises are mainly used for classic commercial-estate-related purposes such as production, storage, and logistics halls as well as workshops. There are also other commercial usages that rely on a local commercial estate or for which a location inside a commercial estate is at least advantageous.

Existing planning law will be adjusted in order to secure the existing land resources for uses typical of a commercial estate. In this way, the objectives of the city's overall development concepts for commerce real estate will be realized. After factoring the local shopping situation and the related retailing and center concept, the goal is therefore to persuade new retail outlets to locate into existing centers and sites in North Frankfurt that are integrated into the existing urban fabric.

To this end, in the second half of 2021 the written documents for drafting changes to the statutory land use plans nos. B862 Ä and 257 Ä2 were prepared. The drafts to be tabled for resolution are destined to change the legally applicable land use plans B862, B257 und B257 Ä applicable here by means of a simplified process as per section 13 of BauGB, the German Construction Code.