Advisory services for property modernization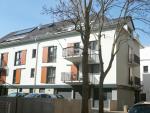 The support program is a great success.

By the end of 2014 some 340 property owners had used the advisory service. The result: Almost 215 applications for modernization were approved, amounting to a total of approx. 5,6 million euros. Of this sum, some 4.5 million euros had been paid out by the end of 2014. The advisory services are provided by architect Frau Lotte Plechatsch in the neighborhood drop-in center on Bolongarostrasse 135 in Höchst.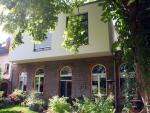 Eligible for funding are measures aimed at modernizing and refurbishing existing buildings, creating extra residential space such as extensions or conversions and enhancing the residential quality of life on private grounds, for example by removing sealed surfaces and greening unbuilt areas. On average, subsidies amount to 30 percent of the respective total, and in the case of improvements made to the living environment, 80 percent of the eligible costs. Funding is based on a concept agreed with the City that places a special focus on monument protection, preservation of the cityscape, and climate protection. Work must not have commenced before the application has been filed; the minimum investment is 10,000 euros per property. After completion of the work the rent that is customary in a given location (established on the basis of the valid rent level of the City of Frankfurt) must be maintained as the top rent.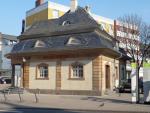 In addition to the close support of private clients, funding of public cultural heritage monuments and structures that foster the local identity is accorded major importance. The idea here is consciously to provide an incentive for extensive modernization work that is highly prestigious. In 2013, the Höchster Waage and the toll tower were completed, among others.