Nieder-Eschbach South
Legal Zoning Plan no. 917
Topic:
Urban development draft, Housing
District:
Local district:
Size of area:
6.6 ha
Project management:
Mr. Gunther Stoll
fone: +49 (0)69 212 74120

Project description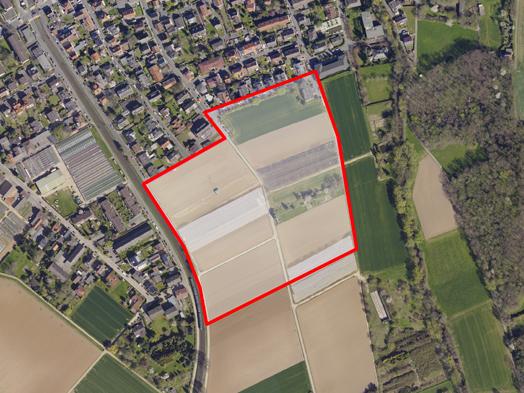 Reason for planning
The legal zoning plan has been drawn up with a view to creating the legal basis for a new residential area in the south of the Nieder-Eschbach district. The objective is to enable different forms of living for various strata of the population. The legal zoning plan is intended to address the urgent housing shortage in the City of Frankfurt.
Development district
The spatial scope of Legal Zoning Plan no. 917 – Nieder-Eschbach South, which is to be drawn up, is in the south of the Frankfurt district Nieder-Eschbach and measures 6.6 hectares.
To the north, the planning area borders on Weimarer Strasse and the plots of land at Gustav Mahler Strasse 15, Fritz Erler Strasse 26 and 29, and Niedereschbacher Stadtweg 29 – 31. To the west, the tracks of the U2 and U9 subway lines form a boundary. To the south and west the area borders agricultural land.
Planning objectives
The planning area is currently used almost exclusively for agricultural purposes.
The location of the planning area close to the Nieder-Eschbach subway stop means it has good local public transport connections.
The plan is to offer a broad range of housing types for different groups of the inhabitants. The inclusion of the area south of Weimarer Strasse, to date defined by Legal Zoning Plan no. 225 as a General Residential Area (WA), is intended to interlock the new area with the existing locality. Previously considered a periphery, the strip will in future be part of the Nieder-Eschbach South construction area and in this context be appropriately planned and defined. The defined periphery structure will be subdivided and relocated to the area awaiting planning.
With regard to the planned interference with nature and the surrounding countryside, suggestions for minimizing any such interference must be compiled in the urban design proposal, and furthermore compensation areas be defined later on in the procedure.
Planning progress
Initial planning approaches were presented in October 2017 at the Local Consultative Council as part of the early participation of the public. The intention is to present the project for resolution in 2023.